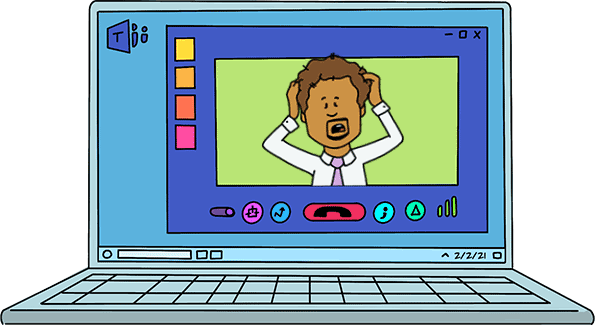 Focus on technology adoption, not just implementation.
When people feel overwhelmed, they tune out. Starting with the components that are likely to win people over can get your organization through later technology adoption points that might be more painful. In Eagle Hill's case, we understood the unique aspects of our different stakeholder groups and began with the features our people would find most beneficial in fostering collaborative workspaces.
MS Teams has a lot of features. To prevent users from getting overwhelmed, we started with the features that would provide immediate improvement over the status quo (such as co-authoring and recording capabilities) and paired them with friendly learning approaches to support employees' journeys. Only with these basics in hand did we expand training into the tool's more expansive abilities.
As the rollout progressed, we kept a close eye on how our employees were adopting and using MS Teams by conducting pulse surveys, holding office hours, and monitoring usage data. These metrics allowed us to adjust our engagement tactics to meet employees' needs as they evolved.